When you come to Daniels Foods you can expect to find your favorite items at the best price.  We carry the top brands and a variety of organic and gluten free brands and products. If we don't have what you're looking for, let us know! We would be happy to look into providing that item for you.  Check out our weekly ad to see what our special deals are this week.
Meat & Seafood
Daniels Foods is known for the "Best Meat in town". We pride ourselves on our superior beef, pork, poultry and seafood. Are you not seeing what you're looking for, ask one of our experienced butchers. They will personally cut and trim to your specific needs. We guarantee to provide the highest quality and freshest meat and seafood around.
Walworth store only – Full-service fresh Seafood counter as well as capability of getting fresh fish daily!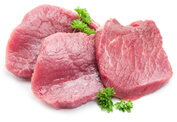 Fresh Produce
Let Daniels Foods be your first choice for a great variety of quality produce.  Pick from the best fruits, vegetables and organics, any day of the week.  For your convenience, we have a great selection of cut fruit and vegetables.  For special events, we can make to order fruit baskets or bouquets.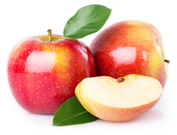 Deli
Our deli is whipping up homemade sandwiches and paninis, hot foods, rotisserie chicken, pizzas and salads. Everything is always made with fresh ingredients. Having a party? Ask us about our deli platters! We create delicious platters year-round and we will work with you to create a great spread for your event.
Walworth store only – Catering, Sushi, Pizza as well as a huge selection of Boar's Head
 Meat and Cheeses!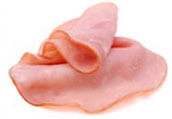 Bakery
Our Bakery offers freshly made donuts, pastries, cookies, and bread.  We also can do cookie platters and custom-made cakes for birthdays, graduation and parties.  Stop in and talk with one of our friendly bakery associates today.

Floral
All of the Daniels Foods locations offer a wide variety of fresh bouquets and plants to fulfill any occasion.
Walworth store only - Offers a full-service Floral shop capable of handling funerals, parties, and weddings. Stop by and talk to one of our helpful Floral associates.

Beer, Liquor & Wine
Both Daniels Foods locations carry cold beer. 
At Daniels Foods in Walworth, we carry an extensive variety of Beer, Liquor and Wine. If you still can't find what you're looking for, please see one of our friendly associates and we will do our best to get that item to the shelf. We carry one of the largest and ever evolving craft beer sections. We are known for getting the limited edition craft beers. Looking to stock up on wine, purchase 6 or more bottles of 750ml wines and get an additional 10% off the already low prices.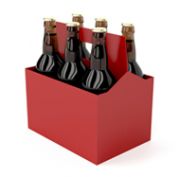 Photo Kiosk
Want an easy way to print your photos?
Available at the Walworth store only.
You can print out photos and enlargements from 4 x 6 all the way up to 8 x 12.  We also do calendars, index prints, passport photos and have the ability to scan photos and make copies.
Want an easy way to print your photos?
Simply download the LifePics App pictured below onto your
Android or Apple phone and get started.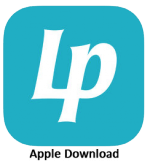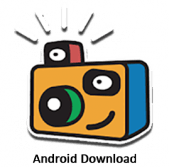 To start, sign up for an account, order your size and quantity of pictures,
select Image2PrintKiosk Daniels Foods Sentry to pick up photos.
Your Order ID will be emailed to you shortly.
Then stop at the photo kiosk, select Online Services and enter your
Order ID and Last 4 Digits of your phone number. The kiosk will then print out your photos.